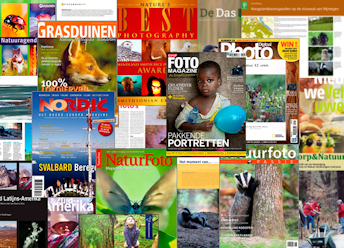 Welkom op de website van P4P Natuurfotografie; natuurfotograaf en publicist Ronald Stiefelhagen. In de 'gallery' treft u een selectie van mijn werk aan. Ik wens u veel kijk- en leesplezier toe!
Welcome to the website of P4P Nature Photography; nature/wildlife photographer and writer Ronald Stiefelhagen. In the gallery you will find a selection of my work. I hope you'll enjoy your stay!
UPDATES
[21/03/2020] Leuke publicatie in Staatsbosbeheer Magazine nr.1 2020! My Roedeer...

[26/11/2019] Mijn egel foto is gepubliceerd als binnen omslag van...

[17/11/2019] Vanmorgen was ik, samen met collega's Chris Achterberg en...